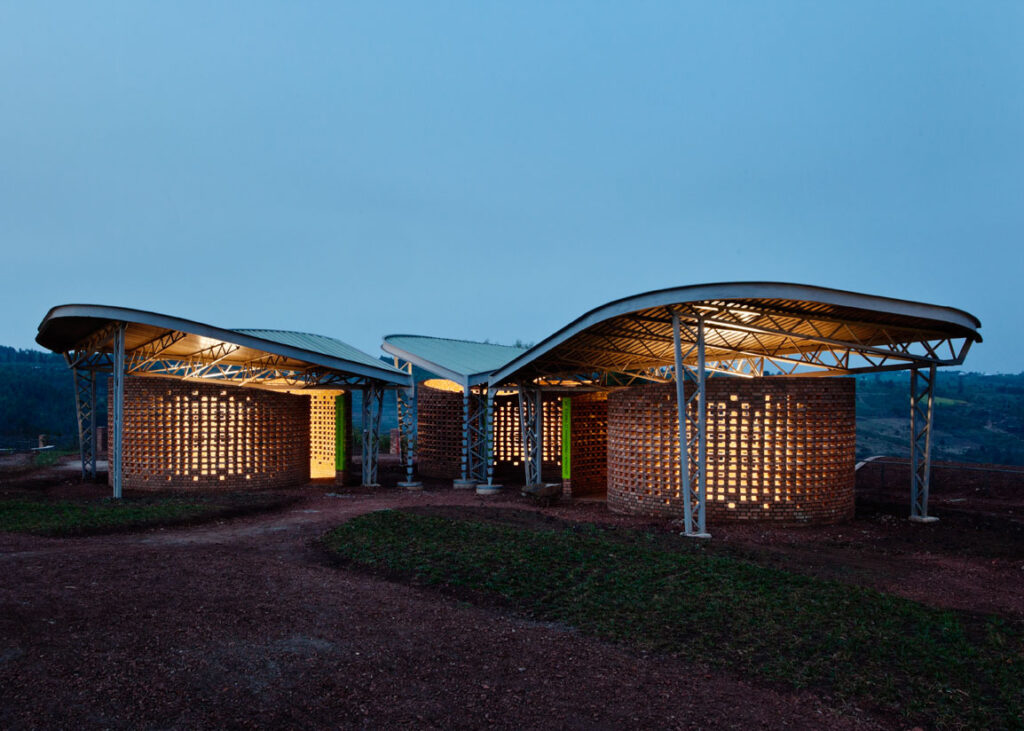 Women's Opportunity Center
Photos by
Elizabeth Felicella
The Women's Opportunity Center was completed in June, 2013. It is a two acre site that was converted into a destination for women across the hills of Rwanda.  It has classrooms, a visitors center, a kitchen, a marketplace, a large gathering space, and a garden that is called the peace zone.  The project is sponsored by Women for Women International, and the architecture by Sharon Davis Design Studio.
The landscape consists of several zones going from the most public areas to the most quiet and more private.  The plantings, inspired by the works of Roberto Burle Marx, are drifts of flowering groundcovers, shrubs and native grasses.  Integral to the project was the ability for plants to be harvested for various purposes lending to the sustainability of the site and economy, such as the moringa , medicinal and kitchen herbs, bamboo, and fruit trees. The landscape is largely planted from seed,  and is in process of evolving and establishing itself on site. I worked in collaboration with Susan Quillian- Maurer, also a landscape designer, who was living in Rwanda at the time and able to oversee the installation.
This project was recently awarded the the civic and community built projects category at the  World Architecture Festival in Singapore 2013.
http://www.archdaily.com/434763/winners-of-the-world-architecture-festival-2013/
Photos by
Elizabeth Felicella